Its time to Be Fabulous! (be fabulous Friday, remember?!)
This summer I will be going down the North American Hairstylist Awards in Las Vegas, Nevada. Its a red carpet event and I can't wait to spend the weekend with my Students from
Taylor Andrews
and fellow instructors. As I stated, its a red carpet event so I absolutely MUST seize this opportunity to dress and feel like a star! However, I am on a small budget so I was dreading looking for an affordable, modest, red carpet worthy dress. Until I found this baby today at a thrift store. I'm only giving you a sneak peek until I finish tailoring it. But here's my favorite detail....
Don't you love it already? I do obvi! Hubby wasn't too excited but wait til he sees me all dressed up. Now Here is where I need your opinions blogger friendlies, I have some Black and white oxford pumps similar to the ones pictured below and a gorgeous full rhinestone collar/necklace. Also similar to the ones pictured below. Yes? No? I thought the shoes would be perfect especially cause I already own them. But Maybe a solid nude pump would be better? Or Maybe a neon?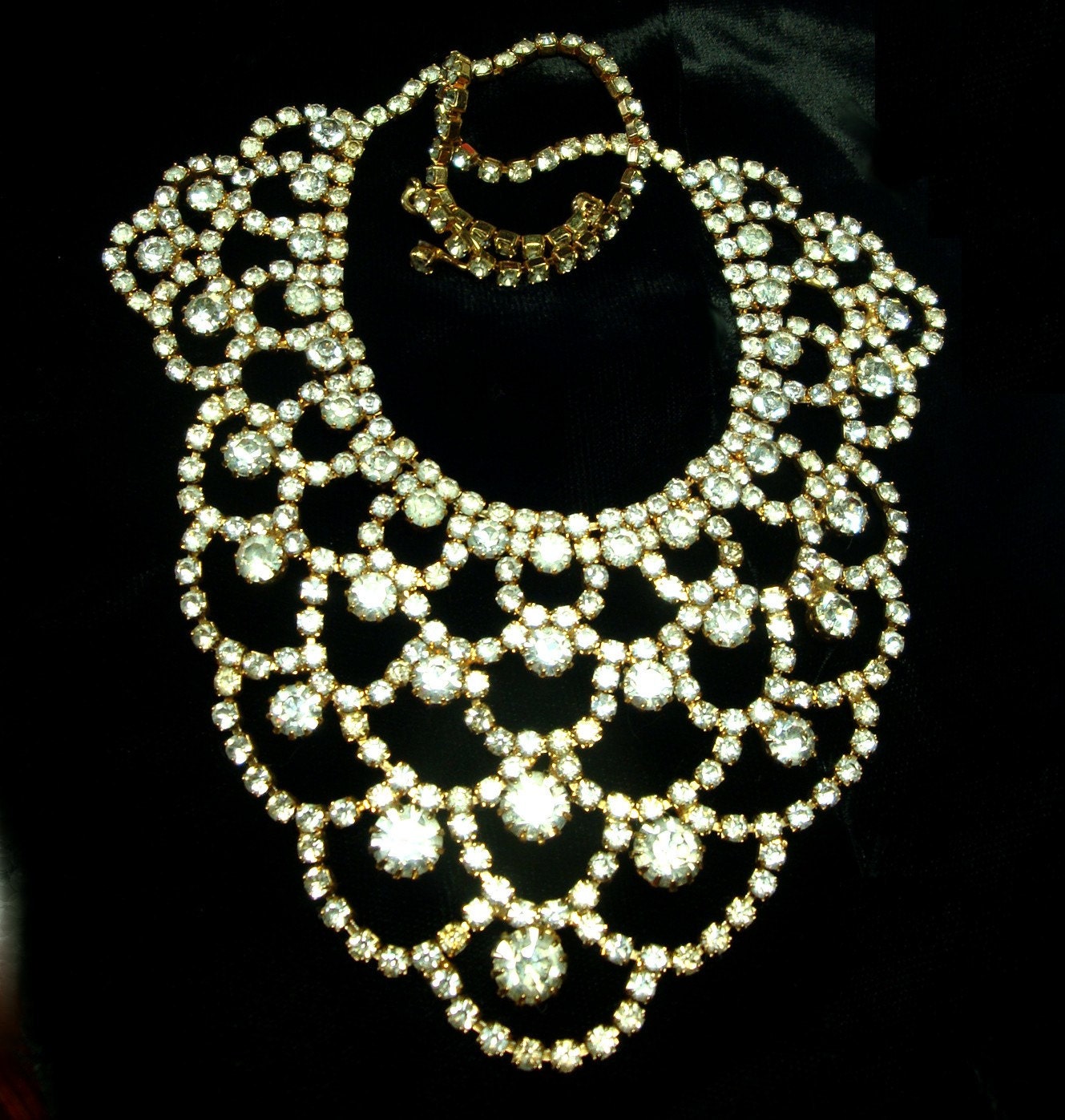 ALSO, if I stick to the black and white dress and shoes I'm thinking of going with a brightly colored clutch and mani. Thoughts? Suggestions on where I can get a cute one?
I cannot wait until this outfit is all finished and put together, so I need your comments below:) Oh and please be nice lol. What are your favorite tips for formal/semi-formal wear?
Xoxo
Sarah G.
Remember to be fabulous!